SMSA
(PTA)
Welcome to the newly reformed 
St Mary's School Association

(St Mary's PTA)  

We are planning lots of activities and events.  You will be able to see details of these here on the website, on our Facebook page, on our notice board by the main entrance and in regular newsletters sent out by the school on ParentMail.
If you would like to know more about SMSA, please come along to any of our meetings, or feel free to stop any member of the team for a chat.
There is also a comments and suggestion box in reception, so please feel free to suggest any events that you'd like to see happening at the school, as well as suggestions about what you feel the SMSA should be helping the school to fund.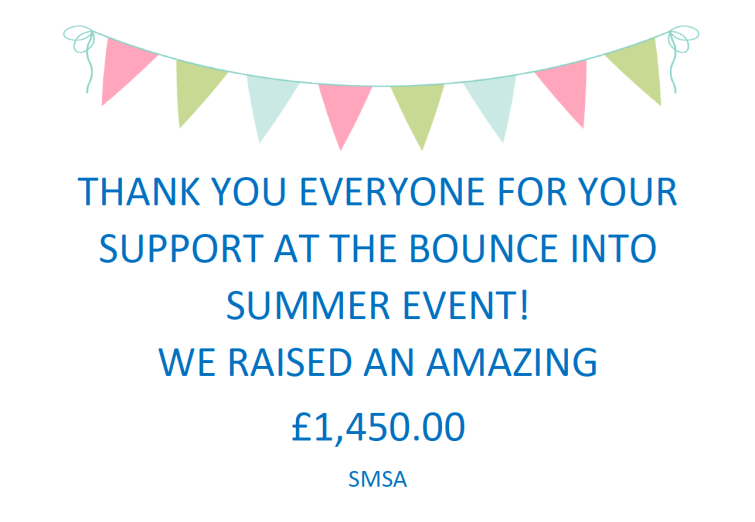 SMSA Committee Members
Chair
Becky Maurice-Cohen
07930 521355
Vice Chair
Tracey Crouch
Treasurer 
Clare Power
Secretary
Tina D'Silva
If you would like to join the committee, come to a meeting or help at an event, please get in touch. We are a very friendly group of parents and teachers and you will be very welcome. 
Email: pta@stmarysprimary.org.uk
We have a Facebook page: SMSA Facebook