School
Values
Our values are the basis for everything we do:


We are always polite,
We are always gentle,
We always look after property,
We are always kind and helpful,
We always listen,
We are always honest,
We always work hard.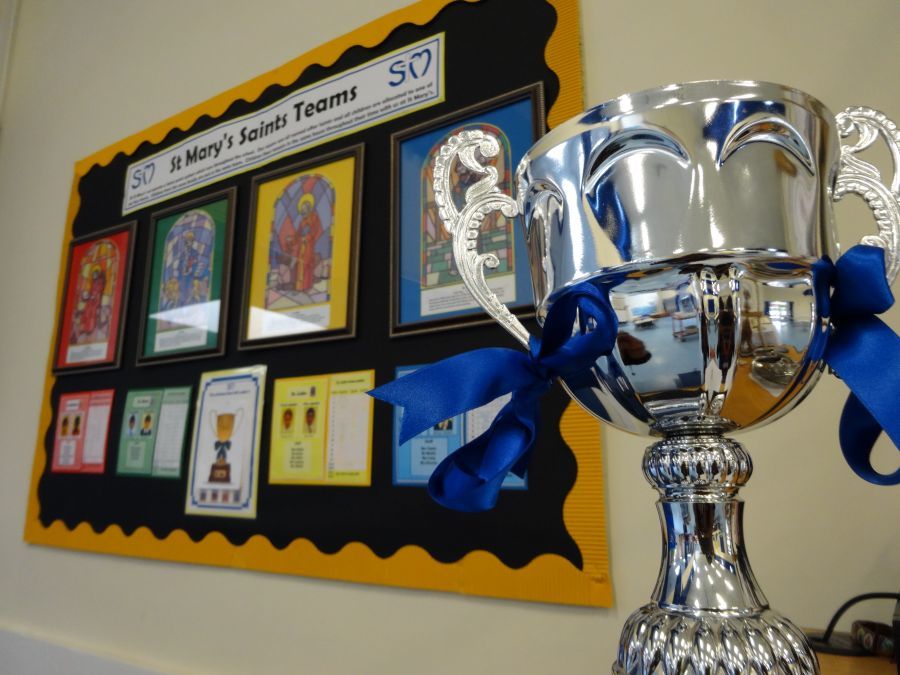 These values are displayed in all rooms and around the school.  They are discussed regularly in school assemblies and within the curriculum.  All children receive a 'credit card' sized copy of the values during their time at St. Mary's.  Each half term one of the school values will become a whole school focus and assembly, led by the Headteacher each Monday, will be led by that theme.  
Raffle Tickets will be awarded to children for following the focus value.  The tickets can go on to win prizes.  All staff also carry 'Smiley' tokens which are awarded to children for working well or for kind behaviour.  Little things, like holding a door open for somebody, are all encouraged and rewarded.  The children will receive merits and awards for milestones in their Smileys collections.
We want our children to really value their school values and Smileys, so if you see your child wearing a Smiley sticker, ask them why they received it. 
You can read more about our values and reward systems in our Behaviour Policy.