Our values are the basis for everything we do:-
We are always polite,
We are always gentle,
We always look after property,
We are always kind and helpful,
We always listen,
We are always honest,
We always work hard.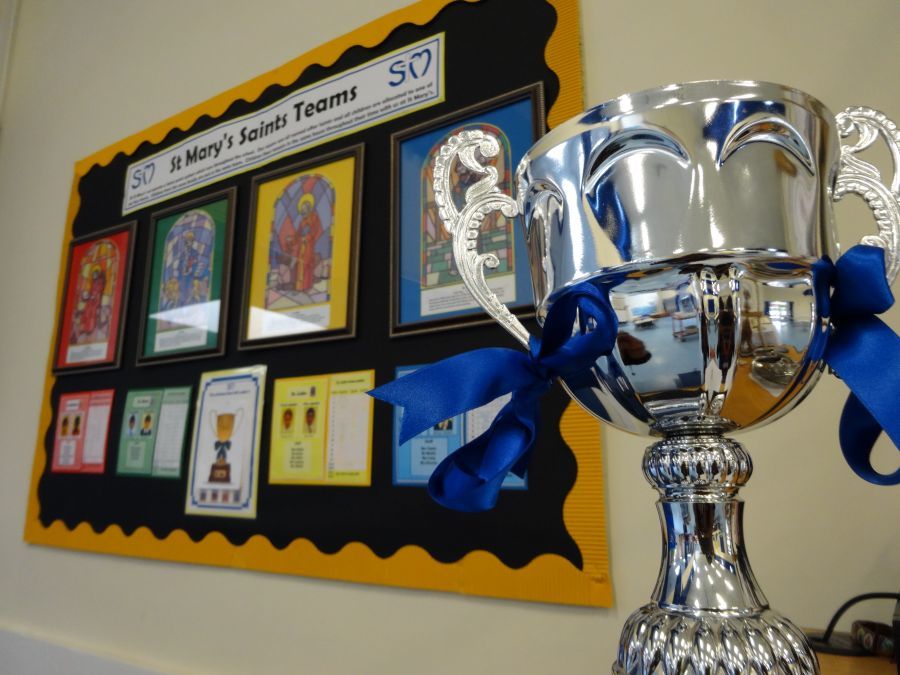 At St. Mary's pupils are rewarded for following our values in the form of team points. Each child belongs to one of four teams named after the four Gospels - St. Matthew, St. Luke, St. Mark and St. John.

At the end of each week, team points are collected and counted together, and the winning team receives a special mention in our sharing assembly on Fridays. At the end of each term, the winning team will receive a special award such as extra playtime or an exciting activity.
We want our children to really value their school values and team points, so if you see your child wearing a team point sticker, ask them why they received it. Also if they are taking part in something as a member of their team, praise and encourage them!