Pre-School
Mrs Long is our Pre-School Manager
Miss Cox is our Pre-School Assistant
Reading with an author - December 2018
We had a visit from local author, Helen Bacon today. She brought her new book, Elsie's Rocket to the Moon, to read to Pre-School, along with the Nursery and Reception children. They joined in with the countdown as the rocket took off and loved helping bring the story to life!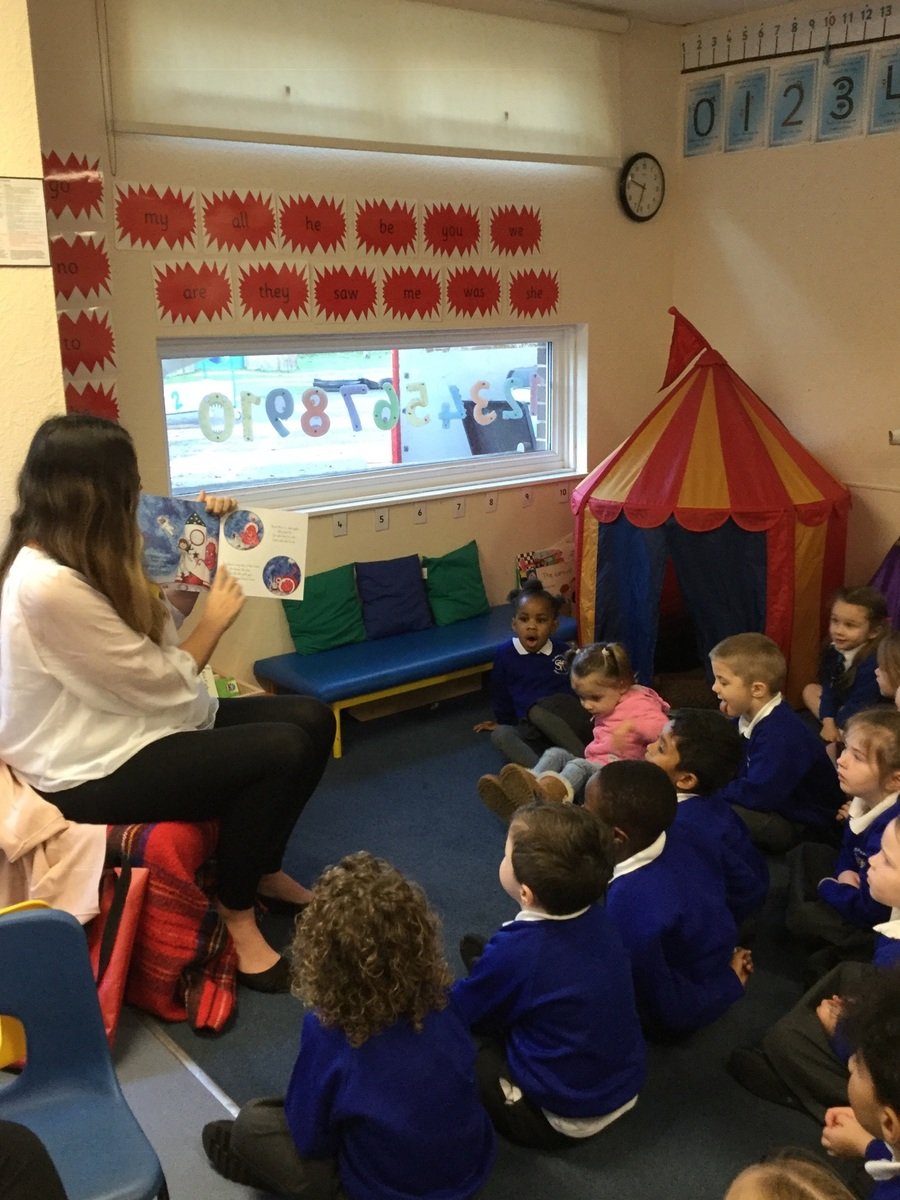 Roald Dahl Day - September 2018
The whole school took part in Roald Dahl Day, with the rest of the country on 13th September. And Pre-School were not to be outdone. The children dressed up and took part in themed activities; they made golden tickets and helped the Oompa Loompas create some chocolatey treats!
Tennis - May 2018
Pre-School thoroughly enjoyed their first tennis session this morning with Coach Craig!
Ark Farm (March '17)
We had a visit from some furry friends at Pre-School. Some very special guests came to see us from Ark Farm and the children had the chance to meet, feed and very gently pet the animals. Amongst them were bantam chickens, guinea pigs, rabbits, a labrador, Prickles & Pickles the Pygmy African Hedgehogs, Tiny Tobias the Dwarf Tortoise, Imy & Rom the Sugar Gliders and Plop the Barn Owl. It was a very special day indeed.