Miss Crawford is our Teacher
Mrs Peacham, Miss McNeill and Mrs Saint are our support staff
Graduation - July 2018
Well done to Reception class for graduating today! Watch out big school, here they come!
Ashridge Estate - June 2018
Reception Class went on a school trip to the Ashridge Estate. We had a great day working as part of a team. We searched for mini-beasts, built dens and even made our own art work out of natural resources. We really enjoyed our first school trip and we can't wait to go back one day!
Easter 2018
We wanted to share our Easter artwork with you. This activity as was completely child-led, doesn't it look fantastic!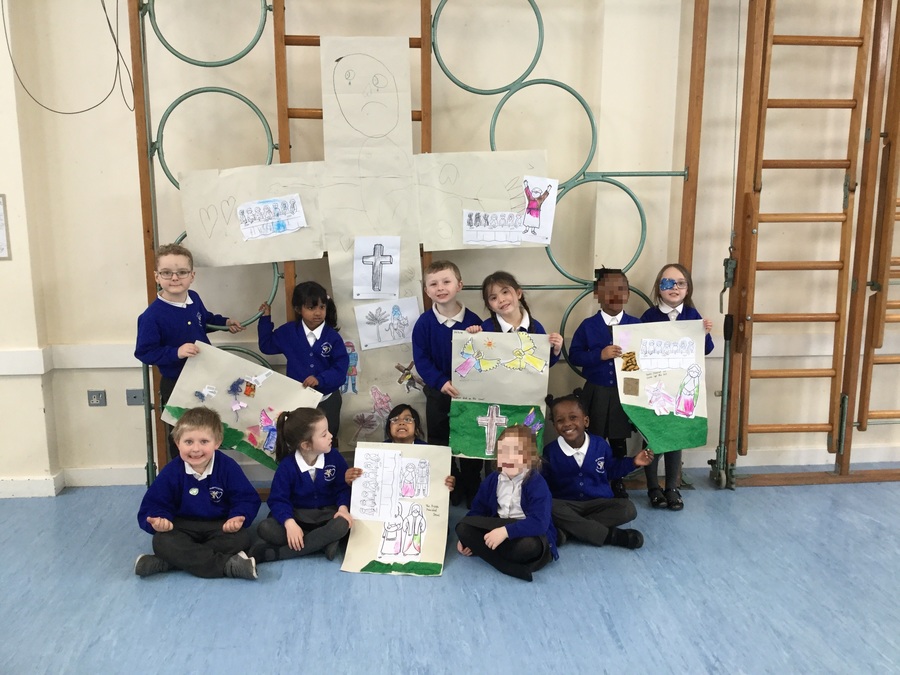 Autumn Term 2017
This week in Reception class we became police officers. Goldilocks had eaten Baby Bear's porridge and broken his chair. We spent the week looking for her. We interviewed a witness, Mr Billington, put up wanted posters around school, arrested children who fit the description and set up traps to catch her. Eventually we found Goldilocks, she was eating porridge in the prayer garden. She apologised for the crimes she had committed and she will never do that again. Well done Reception Class, you made brilliant police officers this week.